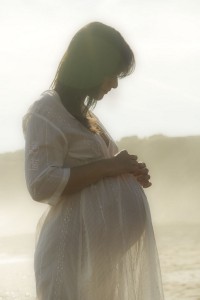 Before any rumors start, NO, I am not pregnant!  Rather, this topic choice was inspired by an article on Forbes Woman today, entitled Pregnant? You're Fired!: Pregnancy Not a Legitimate Obstacle to Success.
Music therapy is a female-dominated profession.  In the 2011 Statistical Profile of the AMTA Membership, 90% of the respondents were female (1,492 females, 169 males).  Consequentially, family planning and pregnancy will be issues that the majority of music therapists will face.  However, this was an issue that was never discussed during my music therapy training.  Especially as an MTBO (that's Music Therapy Business Owner), how do we navigate family life while maintaining our professional life?
I have seen colleagues adopt a few different approaches.  I know some have subcontracted for maternity leave.  On the one hand, services continue for your clients, but some populations adjust to a change in service provider better than others.  Clients with autism may have a particularly hard time with this transition.  I worked with a student who started violently acting out a month before his classroom teacher went on maternity leave, because he was so anxious about the change.
Other MTBOs have set their clinical schedules around the birth of their child.  This seems easier to do if your baby arrives towards the end of the school year/beginning of the summer, but what about a January baby?  Especially if you contract within schools, it may be hard to negotiate a leave in the middle of the year.
MTBOs – I would like your input.  What options have worked for you?  How do you maintain a balance between family life and your business?  (Dads, we want to hear your side, as well!)