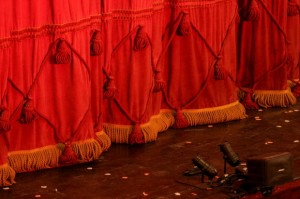 To borrow from the legendary David Bowie, we are going through some ch-ch-ch-ch-changes here at CODA Music Therapy Services!
So far, the most notable of these changes involved unveiling the NEW LOOK of www.codamts.com this week!  A big thanks to Kat Fulton and her amazing Online Zennn course for providing guidance throughout the re-design process.  In addition to the new look, we have moved CODA Quips over to the site, re-located from its original home on Blogger.  We are still in the process of adding additional content, but what do you think of our new look? 
Another change in the works: we are preparing to send out our very first edition of CODA Connections, a newsletter which will feature information about events and programs here at CODA MTS as well as general information and news about music therapy and adapted music education.  Sing Play Grow will also soon have its own newsletter, featuring articles and activities for early childhood music.  Don't miss out on the inaugural editions – sign up here today!